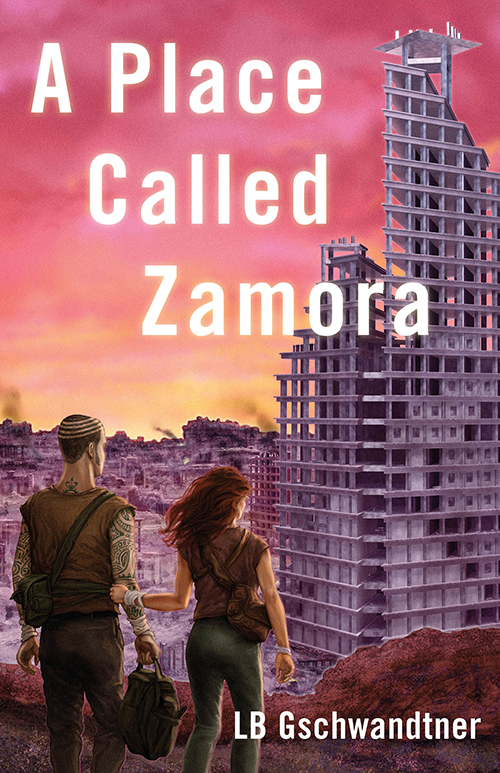 Release Date September 8, 2020
Recommended By Buzzfeed
12 Most Anticipated YA, MG, And Children's Books For Back To School
If you're a fan of The Hunger Games, you'll revel in book one of this new dystopian sci-fi series. It follows Niko and El, who are trapped in a brutal and corrupt city. When Niko tosses aside his chance to join the city's inner circle by choosing El as his prize for a race, he puts them both in danger. With the Regime hunting them and the youth of the city preparing for a guerrilla revolt, the two attempt a daring escape to the possibly mythical utopia, Zamora.
A Place Called Zamora by LB Gschwandtner
Excerpted from Kirkus Review
In this post-apocalyptic series opener, two young people from the semianarchic streets find themselves at the center of unrest and a brewing revolution in a police state.
Gschwandtner is bolder than most writers in this territory in deploying R-rated language and elements of violence and lust, though she never lapses into poor taste in the process.
Vivid urban jungle SF settings and vigorous storytelling.
Excerpted from Clarion Review
In LB Gschwandtner's dystopian novel A Place Called Zamora, an unlikely love blossoms and a brutal regime begins to lose its grasp on the beaten down populace.
A series of wars and ecological disasters force the remnants of humanity to huddle in isolated cities. One such city, Infinius, suffers under the unyielding, vicious rule of The Regime, led by Premier Villinkash. Villinkash enacted a decisive cleansing of history through a technology that wipes memories. One of his other effective means of controlling the population involves a rigged motorcycle race promising the victor a path into his inner circle—a race wherein the winner is a product of intense political backstabbing.
This first series title introduces its major characters well, and reveals the nature of Villankash's rule. Glimmers of discontent and secrets arise, making A Place Called Zamora a promising start to a new dystopian series.
A Note From The Author To Readers of "A Place Called Zamora"
Dear Readers:
This story came to me during the first stages of what we are going through in an America I find in many ways unrecognizable. I've watched as corruption seeped through our system and, like many others, I've been deeply troubled by what I've seen and heard. We have an opportunity to restore and revive the rule of law and the great goodness that is America. We all have a voice and this story is my way of making my voice heard. Of course I hope you enjoy reading A Place Called Zamora for in essence it is a story about people struggling to survive, but more than that, I hope this story will illustrate in some ways how insidious and evil corruption is and how it eats away at the fabric of a society. Fiction can be as much a weapon as a gun or a knife. Fiction can be a voice. It can give people hope through telling a story. I hope our country never becomes like the city in my book. I hope we are better than that. I ended this story on a hopeful note because I think the good in people and the love they need from one another will eventually overcome the corruption which is ever present and looking for opportunity.
Thank you for hoping along with me, dear readers.
Wally Lamb on "The Other New Girl"
"We swim in the soup we've made,' the protagonist of LB Gschwandtner's compulsively readable novel, The Other New Girl, observes. The ingredients of this dark and disturbing coming-of-age novel include adolescent cruelty, religious hypocrisy, and the sadder-but-wiser perspective of the adult who dares to look back. Gschwandtner asks the question 'Do we ever really get over high school?' Like me, other readers may ponder that question for themselves as they race through this harrowing and heartbreaking tale of the aftereffects of power misused. I was riveted."
—Wally Lamb, author of six New York Times best-selling novels, including The Hour I First Believed and She's Come Undone, and was twice selected for Oprah's Book Club
Reading New Work
LB Gschwandtner reading a scene from The Other New Girl at a workshop In Praiano, Italy. It's at such workshops where writers have the singular opportunity, while in the process of constructing a book, to learn from accomplished writers who also teach the process of story telling. At this particular workshop Wally Lamb, Sue Levine, Lary Bloom and all the workshop participants were the first readers who helped me bring this new book to life on the page. How special is this process? It is essential. The writers who teach workshops give to new writers a sense of what is possible in their own voices. That is invaluable.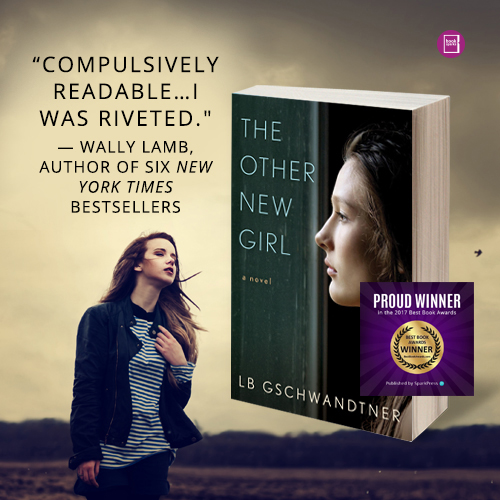 "Overall, this is a deftly constructed coming-of-age story with well-drawn characters and the narrative momentum of a thriller. Gschwandtner (Carla's Secret, 2013, etc.) is a gifted storyteller who ably balances the past and present throughout the novel and never puts a foot wrong. . . . A potent exploration of youth, innocence, and the abuse of authority."
—Kirkus Reviews

From Netgalley​ *****
"I really got into this book. By the halfway point I couldn't put it down. The relationships between the characters were well thought out and the main character was really likeable. I would definitely recommend this book!"
—Jill Renaud