ON Sale NOW
In a fresh take on the prep school lit genre, sassy sophomore Susannah Greenwood enters Quaker prep Foxhall School—and soon finds herself in an impossible situation when "the other new girl," an outcast she has befriended, mysteriously disappears.
"A coming-of-age story, woven with the pace of a thriller. The protagonist is wonderfully relatable, her wise but somewhat salty outlook appeals to the outsider in us all. The prose is fresh while we reminisce with the characters; we learn from them as they reveal their navigation of adolescent rites of passage, Quaker philosophy, bullying, and young love. A nuanced and satisfying read."
—Eileen Dougharty, story performer and writer
"We swim in the soup we've made,' the protagonist of LB Gschwandtner's compulsively readable novel, The Other New Girl, observes. The ingredients of this dark and disturbing coming-of-age novel include adolescent cruelty, religious hypocrisy, and the sadder-but-wiser perspective of the adult who dares to look back. Gschwandtner asks the question 'Do we ever really get over high school?' Like me, other readers may ponder that question for themselves as they race through this harrowing and heartbreaking tale of the aftereffects of power misused. I was riveted."
—Wally Lamb, author of six New York Times best-selling novels, including The Hour I First Believed and She's Come Undone, and was twice selected for Oprah's Book Club
Reading New Work
LB Gschwandtner reading a scene from The Other New Girl at a workshop In Praiano, Italy. It's at such workshops where writers have the singular opportunity, while in the process of constructing a book, to learn from accomplished writers who also teach the process of story telling. At this particular workshop Wally Lamb, Sue Levine, Lary Bloom and all the workshop participants were the first readers who helped me bring this new book to life on the page. How special is this process? It is essential. The writers who teach workshops give to new writers a sense of what is possible in their own voices. That is invaluable.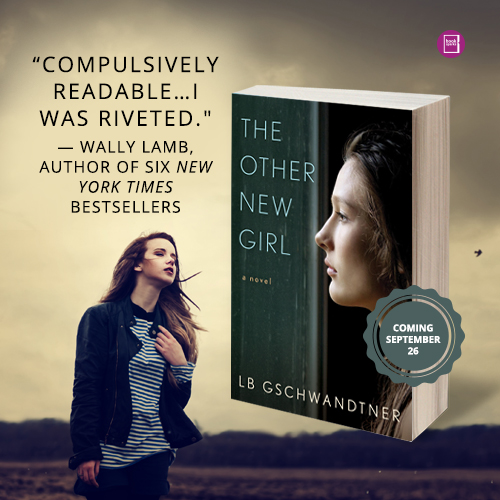 "Overall, this is a deftly constructed coming-of-age story with well-drawn characters and the narrative momentum of a thriller. Gschwandtner (Carla's Secret, 2013, etc.) is a gifted storyteller who ably balances the past and present throughout the novel and never puts a foot wrong. . . . A potent exploration of youth, innocence, and the abuse of authority."
—Kirkus Reviews

From Netgalley​ *****
"I really got into this book. By the halfway point I couldn't put it down. The relationships between the characters were well thought out and the main character was really likeable. I would definitely recommend this book!"
—Jill Renaud